£150 rebate tip, Clubcard v Nectar, new base rate
Big news today as the Bank of England raises the base rate to its highest level in 13 years. We've got everything you need to know about that as well as updates on how to get the £150 council tax rebate if you haven't had it yet, exactly who is eligible for the £400 energy grant and much more in today's newsletter…

(Getty images)
Those who pay by direct debit will have started to receive their council tax rebates, but if you are still waiting, or if you don't pay by direct debit and aren't sure how to proceed, check out The Money Edit's updated guide to see what you should do next.
The Money Edit's council tax rebate explainer.

(Getty images)
Following on from the Chancellor's recent announcement of a £15 billion cost of living support package, The Money Edit has updated its guide on who will get the recently announced £400 energy grant and when – including what happens if you pay an 'all-inclusive rent', to your landlord.
Check out The Money Edit's updated explainer.

(Matthew Horwood/Getty Images)
Not used your Boots Advantage Card in more than a year? You could be at risk of losing any points on your card. Check out Good To's warning and what you need to do to hold on to your points – but you'll need to act fast.
Good To's Advantage Card warning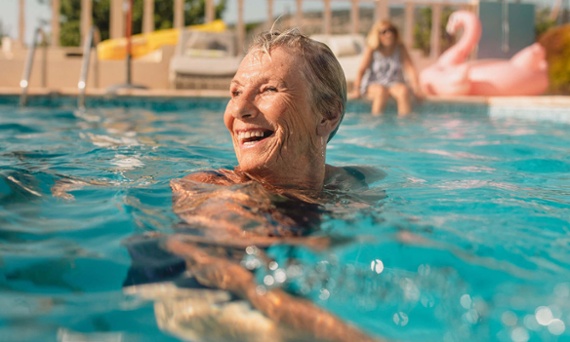 (GoCompare)
If this sunny weather makes you want to book a holiday abroad, it is essential you get travel insurance in place as soon as you book so you are covered if you need to cancel as you're only protected if you have insurance in place when the event happened that caused you to cancel, such as redundancy, illness or a bereavement.
Most travel insurance companies will provide cover for flight delays, medical expenses, repatriation as well as cover for your luggage and belongings should they be lost, stolen or damaged.
Whether you are looking for cover for a single trip, or annual cover for multiple jaunts in one year, 
find quotes for travel insurance with our friends at GoCompare
.
Compare the price of travel insurance with GoCompare
Do you know where your money is going?
Snoop is a free money management and budgeting app, helping you track your spending, cut your bills and control your finances. Just connect your different accounts to Snoop and we'll figure out where your money is going for you. Here's what sianawilliams said:

"⭐️⭐️⭐️⭐️⭐️ Great app that has helped us to organise our finances and shed a light on how much little purchases add up."

Download Snoop

ADVERTISEMENT

(Getty / Future)
Supermarket loyalty cards could help families fight back against rising food prices. Good To analyses the top supermarket loyalty cards available and compares the perks available, as well as highlighting which other loyalty schemes are worth getting in on.
Good To's loyalty card explainer

(Getty images)
Bitcoin is having a tough time right now, along with the wider cryptocurrency sector – but just how bad could it get? MoneyWeek's crypto commentator Dominic Frisby examines the crash and predicts what might happen next.
MoneyWeek's bitcoin crash analysis
You spent £287 at Sainsbury's last month
Ok, maybe you haven't but this is the type of insight Snoop can give you. Snoop is a free money management and budgeting app, helping you track your spending, cut your bills and control your finances. We'll do the hard work for you, so you can make pain free savings. Just connect your accounts and leave the rest to us. Download Snoop
LOTS MORE MONEY-SAVING TIPS

(Phillips Hue)
Smart appliances that you can control from your phone can help to reduce wasted energy – crucial at a time when energy bills are so high. If you're trying to make your home smarter, check out the Philips Hue summer sale where you can get 30% off smart bulbs, switches, plugs and more
T3 rounds up the Philips Hue deals available right now

(Getty images)
In some good news this week, the government has confirmed when qualifying low-income households should receive the first instalment of the £650 cost of living help. Find out if you're eligible and when you can expect the payment.
The Money Edit's cost of living payment explainer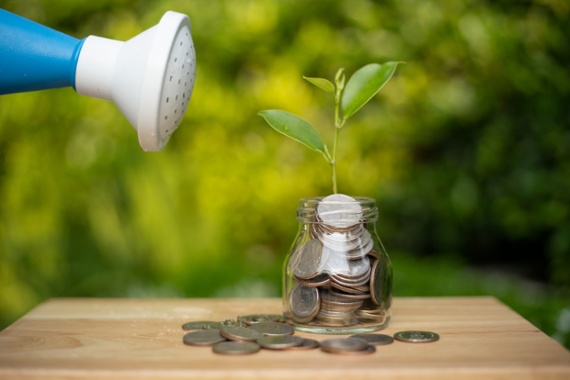 (Getty images)
Whether you want to be able to access your savings whenever you want, or are happy to let your money sit to bag a higher rate of interest, these are the best cash Isas available right now.
Check out The Money Edit's cash Isa round up
Beat the cost of living crunch with Snoop
The Snoop app helps you cut the cost of living. It:
 – Lets you see all your accounts in one place
 – Helps you track spending
 – Saves you serious cash on household bills
So, you can relax because Snoop is always keeping an eye on your money for you. Download Snoop