Passport tip, top prepaid travel cards, holiday hacks
With summer holiday season fast approaching, we're sharing our best tips to help you keep your travel costs under control and to make sure you are protected should the worst happen on your trip. Here we go…

(Getty images)
With thousands of people waiting 10 weeks or more for their passport applications to be processed, The Money Edit explains why you should make sure your passport is valid before you book your holiday and what your rights are if you took a gamble, booked your trip and your passport didn't arrive on time.
See The Money Edit's passport warning

(Getty images)

(Getty images)
If the news around flight delays and travel problems haven't put you off planning your next holiday, then make sure you check out these holiday booking tips from Woman & Home to get the best price possible.
See Woman & Home's holiday hacks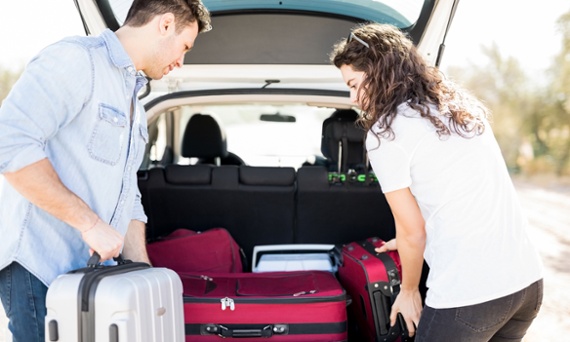 (GoCompare)
According to GoCompare, 40% of holidaymakers don't plan on buying travel insurance before they head on holiday this summer. But if you're planning on heading abroad, it is essential you get travel insurance in place as soon as you book. This is so you are covered if you need to cancel as you're only protected if you have insurance in place when the event that caused you to cancel happened, such as redundancy, illness or a bereavement.
Most travel insurance companies will provide cover for flight delays, medical expenses, repatriation as well as cover for your luggage and belongings should they be lost, stolen or damaged.
Whether you are looking for cover for a single trip, or annual cover for multiple jaunts in one year, 
find quotes for travel insurance with our friends at GoCompare
.
Compare the price of travel insurance with GoCompare

(Getty images)
Planning a trip abroad this summer? We tell you the best time to book your holiday car and other ways you can save. From sorting your own hire car excess insurance to making sure you read the fine print in the rental agreement, The Money Edit explains all the ways you can cut the cost.
Check out The Money Edit's holiday car hire tips
.

(Getty images)
Alongside a valid travel insurance policy, a Global Health Insurance Card can offer valuable protection should you become ill or injured on your holiday. Good To's latest guide explains more about why getting a GHIC is a good idea, and why you should never pay for one.
Good To's GHIC explainer

(Getty images)
With a bit of planning and a degree of flexibility, you could make significant savings when it comes to booking flights. Our friends at Good To share their top tips for cutting the cost of your flights, including the best tools and websites to help you keep costs low.
Check out Good To's expert tips for savvy flyers