Bag £50 cashback if you invest £50 or more with Wealthify – find out if you qualify
Hi,
We've got a jam-packed newsletter for you today – not only have we got a £50 cashback offer from online investment service Wealthify, but we also have all you need to know about the cost of living payments coming your way in the not too distant future, your rights when it comes to heatwave havoc, and a special 1-year fixed rate savings deal paying more than the other best buys on our list…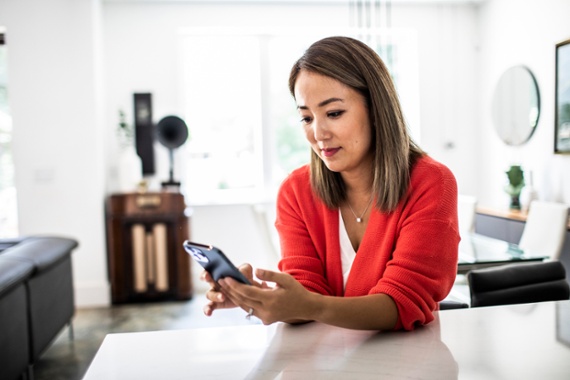 (Getty images)
If you're thinking of investing, check out this deal from Wealthify. As a new customer, if you open a Wealthify Plan via this link* and invest £50 or more in a stocks & shares ISA, junior ISA, general investment account or personal pension, you can get £50 cashback after 12 months. You'll need to invest your £50 minimum by 31 October 2022 and leave it invested for 12 months to get the cashback.
While you can invest more, if you invest only £50, even if your investments don't pay off, you will more or less break even after one year. 
Wealthify will choose which fully-managed set of funds to invest in for you, based on your answers to a few questions on the level of risk you're willing to take.
Remember to factor in the monthly fees that typically come with investing. With Wealthify, there is an annual plaform fee of 0.6% and you'll also need to pay an investment fee of around 0.16% – both on the total value of your investments. For a £50 investment, this equates to about £0.38. 
What to watch out for:
If Wealthify ceases trading, you will not get the £50 cashback.
Your underlying investments could still go up or down in value.
While we're sharing this deal with you, it's not a sign of recommendation. We're just letting you know that if you choose to invest with Wealthify, you can get cashback.
To nab this deal, you'll need to open a Wealthify Plan by 11.59pm on 31 July 2022.
Create a plan with Wealthify here*
*When you sign up via this link, we may earn an affiliate commission from this deal.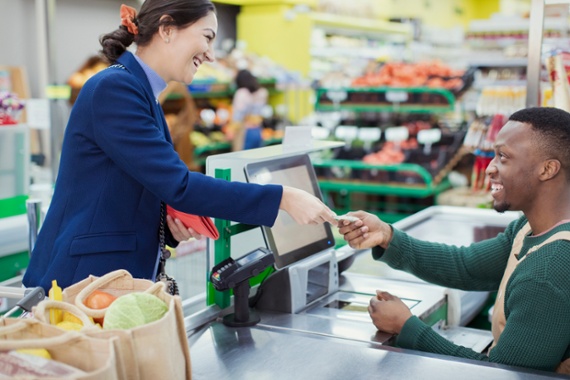 (Getty images)
The first cost of living payments are hitting the bank accounts of more than eight million eligible households – but with more payments promised, when will you get yours?
£650 payment for low income households: Good news, the first instalment of the £650 payment will have been hitting bank accounts for the last few days. Find out when you'll get it if you haven't already. 
£400 energy rebate: Almost everyone is eligible for this help – find out how and when you will get it.
£150 disability cost of living payment: This is due to anyone claiming certain disability benefits. Find out if you qualify. 
£300 cost of living payment for pensioners: If you get the Winter Fuel Allowance, you'll qualify for this additional payment. Find out when you can expect it.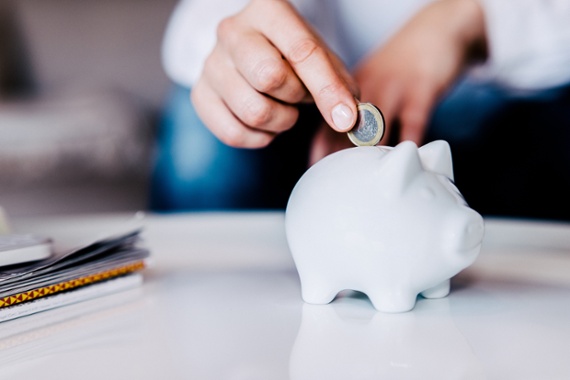 (Getty images)
Savings rates are rising which is a sliver of good news amid the cost of living crisis, and we've got one provider to give you access to a special deal.
With this link to the 2.75% 1-year fixed-rate from Gatehouse Bank* that you need to access via savings marketplace Raisin, which houses the deal, you can get that rate if you've at least £1,000 to save. New Raisin customers can also claim £25 cashback.
This comes with the usual £85,000 per person Financial Services Compensation Scheme protection and it compares favourably to the next top one-year fixed rate of 2.72%. This rate is locked in so it won't change for a year but you can't access your cash in that time. In return, like with all good fixes, it's much higher than the top easy access rates on savings accounts.
Note: Gatehouse is a Sharia-compliant bank, meaning it uses the Sharia banking principles. Your money won't be invested in gambling, alcohol, tobacco or arms, for example. But it also means savings will grow through Sharia-compliant profits, not through interest. So, the advertised rate is an expected rate. If in the unlikely event Gatehouse is unable to deliver that rate after you have opened your account, Raisin will contact you to advise you of the new expected rate, at which point you can continue saving or close the account.
To get the cashback, once you have deposited your £1,000, email [email protected] within six months with your full name, from the email you registered with, and with 'Raisin UK Partner Bonus' as the subject line.
For more information on Raisin or if you want a different account, see The Money Edit's top savings account article.
*When you apply via this link, we may earn an affiliate commission from this deal.

(Future PLC/Nick Pope)
With provisional figures suggesting the hottest UK night temperatures ever, it's highly likely we've all been having fans running constantly in an effort to keep cool. But what difference could that make to your energy bills?
Ideal Home crunches the numbers

(John Lewis)
While these extreme temperatures are set to subside, more warm weather is on the way. If the last couple of days have convinced you that you need to up your cooling game, then our friends at T3 have selected their top fan and air conditioner deals available right now.
Find more deals in T3's round up