New energy hike forecast – time to fix?, 34mths 0%
Analysts have released alarming new predictions for how much the energy price cap could increase in October – we've all the details including how much it could go up by, who could beat it by fixing now, and the hacks you need to know to keep your usage low. Read on for all this and much more…

(Getty images)
With the price cap due to rise significantly in the autumn (with the forecasted hike up again, sadly), could fixing now and paying more for your energy between now and October, mean you pay less overall? For some people, this 
might
 be the case.
The Money Edit analyses the data
.
 Full Story: The Money Edit (01 Apr.) 

(Getty images)
With energy prices set to skyrocket again, it's essential to know how to cut your energy usage to keep your bills as low as they can possibly be. The Money Edit explains the simple ways you can save on your energy costs.
Check out The Money Edit's energy-saving hacks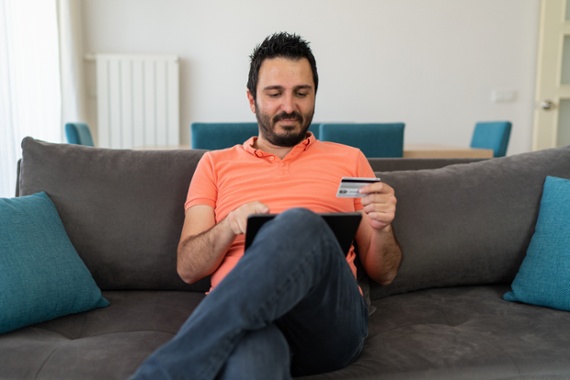 (Getty images)
With 15% more balance transfer cards available compared to a year ago, according to Moneyfacts, now is a good time to reassess if you pay interest on a credit card, as it may be one way to arrest the soaring cost of bills, as many save £100s per year. With one, your new card pays off the balance on old cards (subject to the credit limit being high enough) with no interest cost for many months.
We've listed some of the top balance transfer cards below but it's best to use the balance transfer card eligibility checker from our sister brand GoCompare first, to see if you're likely to qualify for them.
Therefore, the links below go to that eligibility checker (just select 0% interest on balance transfers from the drop down menu when you get to it).
Longest 0% periods
Virgin Money | up to 34 months' interest free | Fee: 2.7% | 21.9% rep APR
Sainsbury's | up to 33 months' interest free | Fee: 2.48% | 21.9% rep APR
Longest period with no transfer fee
Sainsbury's | up to 22 months' interest free | 21.9% rep APR
Santander | up to 26 months' interest free | 24.7% rep APR
If you get a 0% interest balance transfer card, always pay off the minimum amount each month and don't spend on it. Aim to clear it before the 0% period ends, as interest payments will shoot up after.
If accepted, the actual 0% period you get can depend on your circumstances, while fees mentioned are a percentage of the amount transferred.

(Getty images)
If you're heading abroad, check any roaming costs you might face for using your phone before you go, as many firms now charge customers pricey roaming fees to use their phone in Europe. But many can also escape those fees. Check out Good To's new guide for the lowdown…
Good To's roaming charges explainer

(Amazon)
Amazon's annual two-day sale event is just around the corner and T3 has rounded up some early deals that are available right now. Deals are available on a range of brands like Fitbit, Shark and ghd.
T3's round up of early Prime Day deals

(Getty images)
The planned rail strikes that have been dominating the headlines are now in effect – but if you booked a journey in advance and now can't travel, are you entitled to a refund?
The Money Edit explains your consumer rights
.