Don't miss £150 payment | £175 for switching | Is your 50p worth £130?
Hi

This time tomorrow the next energy price cap will be confirmed, and we'll send you a special newsletter stuffed full of everything you need to know and our updated calculators so you can see exactly what it all means for your bills. But for today, some good news – from coins worth £130, an incredible £175 switching bonus and help if you're one of 3 million households missing out on a £150 payment – make some money before what will be a tough news day on Friday.

(Getty images)
Collectors are paying big money for coins that could be in your pocket right now – with one fifty pence piece fetching a small fortune. We reveal the coins that are in demand, and how you can sell them for maximum returns.
The Money edit reveals the coins in your pocket that could be worth hundreds
Full Story: The Money Edit (25 Aug.)

(Getty images)
No single money saving tip alone will fix energy prices, but a few changes could shave some of the cost of yours. From paying by Direct Debit to cutting your shower time there are many ways to cut energy costs with minimal effort – but be aware of saving myths too.
The Money Edit reveals the best ways to cut energy costs

(Getty images)
The £150 council tax rebates have hit many bank accounts, but around three million households need to take action now or they will miss out on it. Check if you, your friends or family need to take action today.
The Money Edit shares how to find out if you're missing out on £150

(Getty images)
Get free cash by simply moving current accounts – plus, take advantage of double cashback on your energy bills with one of the best switching offers we've seen in a very long time.
The Money Edit shares the best current account switching deals

(Getty images)

(Getty images)
Increasing interest rates have resulted in some of the best returning ISA's we've seen in years. Is it time to take advantage of these rates and keep your returns out of the taxman's grasp?
The Money Edit reveals the best cash isa rates for tax-free saving

(Getty images)
Here's how you can save money by having a bill blitz and streamlining your bank balance to boost the power of your pound. From sales and discounts to slashing the cost of your supermarket shop. And even getting paid for paying your bills.
Good to Know shares practical and surprising ways you can start saving money today

(Getty images)
Money is a constant cause for concern for lots of students. With A-level results now known many thousands more are looking forward to starting university soon – getting the best bank account with a generous overdraft and perks can make life that little bit easier.
The Money Edit reveals the best student bank accounts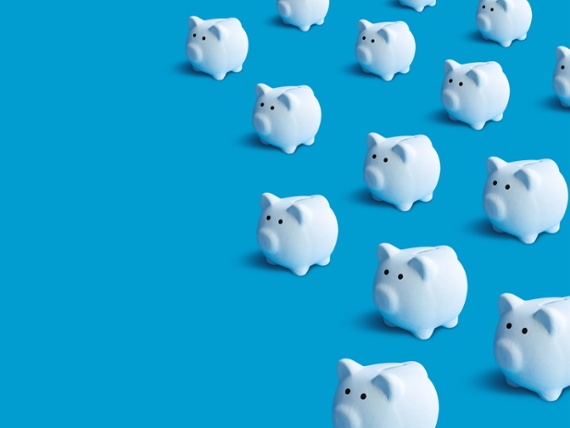 (Getty images)
Gatehouse Bank/ Raisin UK* | 2.95% + £30 cashback for some | Minimum deposit £1,000, maximum deposit £85,000
This account can only be opened and managed online via a Raisin UK account. The 2.95% rate means you earn £295 on a £10,000 deposit after one year. Note that this is a Sharia compliant account which means you earn a fixed predicted profit rate rather than an interest rate.
This is the best returning one year fixed account right now if you have between £10,000 and £85,000 to save and claim the cashback offer. New Raisin customers can claim £30 cashback if you're saving more than £10,000. Here's how to get it
You need to be new to Raisin, then open the Gatehouse Bank one-year account* and deposit at least £10,000.
Then email '[email protected]' from the email you used to register, with 'Raisin UK Bonus' as the subject and your full name in the email.
The £30 cashback is then paid within 14 days of Raisin receiving your email.
Head straight to Raisin to open an account* / Check out The Money Edit's other best rated savings accounts

(Looking 4 Parking)
Jetting away for the bank holiday weekend? Make big savings on airport parking so you have more to spend enjoying yourself.
Head to My Voucher codes for up to 20% off airport parking

(Iceland)
Save £5 and get free next day delivery on your next grocery shop thanks to My Voucher Codes. Simply reveal the code and enter it at the checkout. Plus heaps of other discount codes too.
Head to My Voucher Codes to get £5 off a £45 Iceland shop