Savings deal, food waste hacks, need TV licence?
This week we've got you a special 1-year fixed savings deal that pays more than the standard best buys, which is some rare good news at a time when so many bills are rising. We've also ways to cut food waste, the answer to the perennial question of whether you need a TV licence, and much more…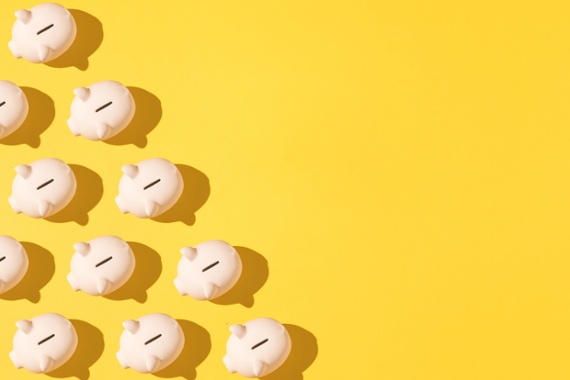 (Getty images)
Savings rates are rising which is a sliver of good news amid the cost of living crisis, and we've got one provider to give you access to a special deal.
With this link to the 
2.7% 1-year fixed rate from National Bank of Egypt
*, which takes you via savings marketplace Raisin that houses the deal, you can get that rate if you've at least £10,000 to save. New Raisin customers can also claim £25 cashback.
This comes with the usual £85,000 per person Financial Services Compensation Scheme protection and it compares favourably to the next top one-year fixed rate of 2.61%. This rate is locked in so it won't change for a year, but you can't access your cash in that time. In return, like with all good fixes, it's much higher than the top easy access rates on savings accounts.
To get the cashback, once you have deposited your £10,000, email
[email protected]
within six months with your full name, from the email you registered with, and with 'Raisin UK Partner Bonus' as the subject line.
For more information on Raisin or if you want a different account, see 
The Money Edit's top savings account article
.
*When you apply via this link, we may earn an affiliate commission from this deal.

(Getty Images)
In the week the government has made it easier for some to apply for a free TV licence, we take a look at whether you actually need one (as many don't). Good To's guide explains everything you need to know. 
Check out Good To's TV licence explainer
With recent news that our food shops are set to increase by £380 over the next 12 months, check out these top tips from Good To on how you can reduce food waste, including using every part of the veg you buy and making your own stocks and sauces.
Good To's food waste tricks

(Oral-B)
If you've had your eye on an electric toothbrush but have been put off by the prices, check out this early Prime Day deal found by our friends at T3. This sophisticated Oral-B Smart 7 electric toothbrush is currently reduced by more than 55%, from £219.99 to £97.
See T3's electric toothbrush deal

(Getty images)
Following on from the Chancellor's recent announcement of a £15 billion cost of living support package, The Money Edit has updated its guide on who will get the recently announced £400 energy grant and when – including what happens if you pay an 'all-inclusive rent', to your landlord.
Check out The Money Edit's updated explainer
.