This week, Monzo launched their new energy switching service.
A few of us in the team are fans of Monzo for banking so we were intrigued to see they were trying their hand at energy switching!
We have had a look into the new service to see how it shapes up.
Read on for our review of Monzo energy switching compared with Look After My Bills:
You miss out on the best savings
As the Telegraph pointed out yesterday, switching through Monzo could mean you miss out on the biggest savings.
Monzo currently lets you switch to one of two suppliers, Octopus Energy or Ovo Energy, using their app.
There is no doubt that these are great suppliers. 
But right now there are 42 energy deals cheaper than what they are offering.
With Look After My Bills, we switch you to a wide selection of suppliers to make sure we are getting you the best deal with the best supplier.
Sadly, with only two suppliers on offer, you are quite limited in the deals you can get via Monzo.
You may have to pay exit fees
Quite worryingly, Monzo say that 'you might have to pay your current supplier an exit fee'.
We don't want you to pay exit fees. If you're still in a fixed contract when you want to sign up with us, we wait until that contract ends before we switch you.
Our members have always been against the idea of paying a £60 exit fee against a saving of £150 spread out over the year.
Understandably, most people don't want to have to pay upfront cost straight away to wait for savings down the line.
You might not actually save money
When you are attempting to switch in the app, Monzo don't ask you for your current tariff or current supplier.
This seemed a bit odd to us! How would you definitely know that it is in someone's best interests to switch if you don't know how much they are currently paying?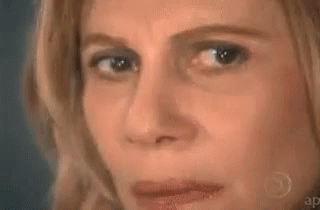 You are also only asked to state how many bedrooms there are in your house which is used to guess how much energy you use.
You can enter usage but at a later stage.
We want to make sure the comparison we run for you is as accurate as possible to find the very best deal for you.
We run the comparison using your property size and number of bedrooms or exact usage if you have it to hand.
OR you can tell us how much you pay per month (which tends to be a little easier). 

Join over 500,000 members and stop overpaying for your gas and electricity now!
Is this switching or auto-switching? 
Our service does energy auto-switching – yet even we were confused about how Monzo's service worked!
At one stage, the app said 'In future, you won't need to shop around for a fairer tariff than the one you're on. Our team will do it for you.'
So are Monzo doing auto-switching? When the fixed contract ends with Octopus or Ovo do they switch us automatically?
I asked a couple of questions on their chat and they didn't seem to know how it all worked either! They pointed me in the direction of Octopus customer service.
We know auto-switching can be a brand new concept for most people. We make it as clear as possible how this all works and keep our members informed thoughout the whole process.
A bit more clarity wouldn't go amiss to make sure everyone knows exactly what they are signing up for.
Just in case you do switch with Monzo, make sure you keep an eye on the tariff end date so you don't get caught out in case it is just a one-off switch!
Cancelling the switch
Eek! You clicked through to switch but you've changed your mind or realised you would have to pay exit fees.
Monzo can't cancel the switch through the app. You have to then ring the supplier.
If something changes with our switches and you want to cancel – you have 14 days (this is what a supplier allows for cooling off period) then you just need to let us know and we sort it for you.
Prepayment meters
Monzo only do monthly direct debit customers not prepayment switches.
This is a huge shame because people overpay massively with prepayment meters. It also tends to be lower income families who have one.
With Look After My Bills we can switch credit meters and prepayment meters.
The verdict
Monzo are a great company and we have long been admirers of what they do. More than a few of our team members whip out a pink card when we go to the pub on a Friday. 
It's also great to see other innovative, smart tech making switching a whole lot easier than it has been for years.
It just seems that right now, the service is a little rough around the edges.
How do Monzo and Look After My Bills compare?
| | | | | | |
| --- | --- | --- | --- | --- | --- |
|   | How many suppliers? | Do you have to pay exit fees? | Compares against what you currently pay? | Does prepayment meters? | App only |
| Look After My Bills | 50+ | NO | YES | YES | NO |
| Monzo | 2 | YES | NO | NO | YES |