Energy hacks, Netflix vs Prime, £400 grant for ALL
If you missed the Chancellor's announcement last week of an extra £15 billion of funding to help with the cost of living crisis, we'll take you through what this means for you, as well as giving you more ways to save on your energy and elsewhere. Here goes…

(Getty images)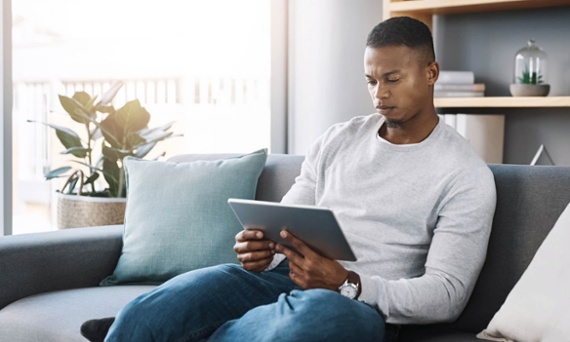 (GoCompare)
If you have a big, planned upcoming expense, the good news is loan rates are close to record lows. We'll take you through the best ways to find one, but don't borrow on a whim as you can get burnt. Only do it for something you need, ensure it's affordable and pay it back as quickly as possible.
We've listed some of the best rates below but first use the 
eligibility checker from our friends at GoCompare
. With it, you input basic details and it checks your chances of getting accepted before you apply and doesn't impact your credit score.
Here are some of the cheapest rates right now (links go via our eligibility checker). While loan rates are not directly linked to the Bank of England's base rate, with interest rates going up, there is no certainty on how long these deals will be around.
Fixed monthly payments on £10,000 over 5 years
M&S Bank | 2.8% Representative APR
Santander | 2.8% Representative APR
Fixed monthly repayments on £5,000 over 5 years
Novuna Personal Finance | 3.4% Representative APR
As you can see, rates are lower on higher amounts but that's not an excuse to overspend.
Use GoCompare's loan eligibility checker

(Glenn Carstens Peters / Unsplash)
Recent research shows that 1.51m streaming services were cancelled in Great Britain in the first three months of 2022. If you're thinking of cutting down on (rather than cutting out) your streaming subscriptions, check out T3's guide to which offers the best value for money and may be worth holding on to.
T3's best value streamer

(Getty images)
Ahead of the Jubilee weekend, Amazon has cut the cost of second generation Apple AirPods by 17% – TechRadar has all the details.
TechRadar's AirPod deals

(Getty images)
Keeping the kids entertained over school holidays can be an expensive task, but it needn't break the bank. Check out Good To's guide to where kids can get a complimentary (or heavily discounted) meal this half term.
Good To's guide to free kid's meals