Top cash Isas, £4/month Sims, Father's Day deals
The news of fuel prices hitting record highs will have been a blow to those struggling to make ends meet amid the cost of living crisis. But as always, we're back with more money-saving tips and tricks to help you spend more wisely and save where you can. Let's dive in…

(Getty images)
Whether you want to be able to access your savings whenever you want, or are happy to let your money sit to bag a higher rate of interest, these are the best cash Isas available right now.
Check out The Money Edit's cash Isa round up

(GoCompare)
Are you paying more than you need to for your mobile phone? Switching to Sim-only could help you make significant savings each month. Use GoCompare's comparison chart to see how much you could save by switching to a Sim-only deal.
Compare mobile phone deals with GoCompare.

(My Voucher Codes)
Our friends at MyVoucherCodes have come up with these handy ways to cut the cost of your cheeky Friday night takeaway pizza – including the trick to getting more pizza for your money.
Check out MyVoucherCodes' cheap pizza tips

(Getty images)
Adopting these small changes in your everyday life can all add up to offer significant savings on your water bills. It's also good for the environment too. Check out Good To's top water-saving tips to see how you can save.
See Good To's water savers

(Amazon)
Have you remembered it's Father's Day this Sunday? If you're looking for a suitable gift that won't break the bank, then check out T3's round up of grooming gift ideas that can be found in the Amazon sale, including razors, shavers and fragrances.
T3's Amazon grooming sale round-up

(Getty images)
Get your self-build, extension or renovation project off the ground by getting free advice and money-saving tips at the show, held at Sandown Park in Surrey. Find out how to fund your project in our seminars and masterclasses and make direct savings with exhibitors on the day.
Claim your two tickets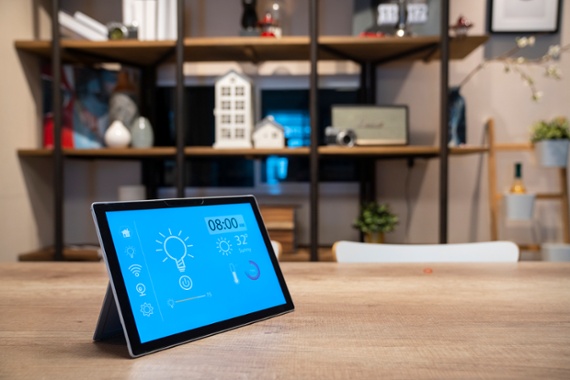 (Getty images)
Scary energy price predictions are here but, at last, there are some deals that could save people money if those predictions come true. However, there are risks and to some extent you're gambling whatever you do. 
The Money Edit explains your options.

(Getty images)
With fuel prices hitting record highs, don't spend more than you need to when filling up your car. Use this new tool from our friends at GoCompare to find the cheapest fuel in your area. No registration required, so it's really quick to use, and you can even filter between petrol and diesel.
GoCompare's fuel price tool